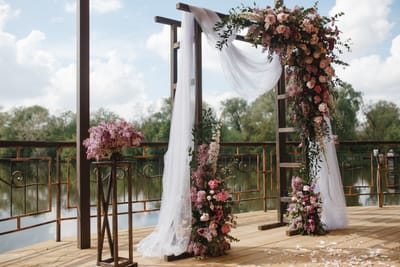 Whatever event or occasion you are hoping to mark, I warmly welcome you here.
It would be my honour to bring a sense of ceremony, reverence and narrative to your celebration.
As a professional Celebrant, I have been trained by the Fellowship of Professional Celebrants (FPC) to create for you a bespoke and unique ceremony that reflects your own choices, aspirations and values. This includes designing the ceremony with you, writing it and conducting the ceremony on the day.
I will listen to your story, the paths that have led you to where you are today, the things and people that are important in your life and the occasion you want to mark.
I will ask you for any symbols, poems, readings, songs, gestures and rituals that have meaning to you, and I will weave together these elements to design a deeply personal, inspiring and soulful ceremony that truly honours you.
There's no place here for
one size fits all.
No place for
bog standard, same old, same old, stale, predictable
or
bland.
With me as your celebrant, your celebration will be
bespoke
,
incomparable
,
exceptional
and
extraordinary
. As unique as you are. It reflects you and everything that matters to you.
As well as being a trained Celebrant and member of the Fellowship of Professional Celebrants, I am an accredited Transformational Coach and also a creative writer.
Nothing makes me happier than hearing other people's stories and drawing meaning, themes and coherence from them.
You deserve a ceremony that is as individual as you are. You deserve an occasion the memory of which will light you up for years to come.
Your story is glorious and extraordinary.